Skycam Digital Recorders
We can supply the SKYCAM Digital Recorder as a supplement to the SKYCAM FDDMS or as a solid state video recorder for other video applications. With a very small footprint the Recorder can be fitted into a standard Dzus rail centre or overhead console in the flight deck. Using SD card media, video storage and archiving is quick and easy.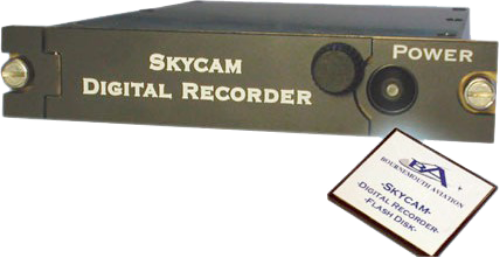 Camera Expansion Units
Camera expansion units (Selector Boxes) can be used to attach additional cameras (four per box up to a maximum of 16 cameras). These units are modular and can be added to our existing SKYCAM system or as part of a bespoke system.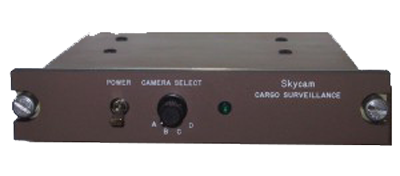 Infra Red Cargo Cameras
These cameras have their own build in Infra Red light source for use in cargo holds or areas in total darkness. These units are modular and can be added to our existing SKYCAM system or as part of a bespoke system.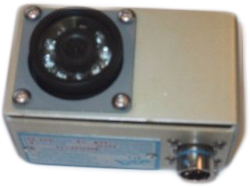 Skycam Analogue to Digital Converter
The composite to IP Video Converter module will allow existing analogue cameras to be interfaced to the expanding range of electronic flight bag displays and digital recording systems. Flexible camera selection and display options and software to support data overlay, smart display of cameras and recording.
Micro-FourSight
Micro-FourSight is very compact and power efficient measuring just 82 x 53 x 11.5mm, weighing 60g and consuming just 1.9W. For ease of use, the system includes 16 pre-set display modes accessible via an internal or external hex switch, any of which may be reconfigured via the serial/USB Port using the PC Configuration utility or by a remote keypad. The system also provides excellent picture quality coupled with a real-time update rate per channel. Custom display modes can also be configured using the PC Configuration utility, allowing the user to optimise the micro-FourSight output. Micro-FourSight will operate with almost any composite analogue video source, automatically configuring itself for PAL or NTSC operation. micro-FourSight consists of a small DC powered unit that is ideal for aircraft installations.
Visit the skycam.aero website for more information.