Aircraft Mod Kits
Each Skycam System is supplied with an Installation Kit specifically for each aircraft type. The mod kits are supplied with pre-cut wires ready for making off at each end during installation. This makes for easier installation of cable runs and removes the requirement for an EASA Form 1 on pre-assembled wiring harnesses. The kit comes supplied with the following:
Connectors
Composite Video cables
Power cables
Circuit Breakers
Certificate of Conformity
Wiring Diagrams (As part of the EASA Mod Pack)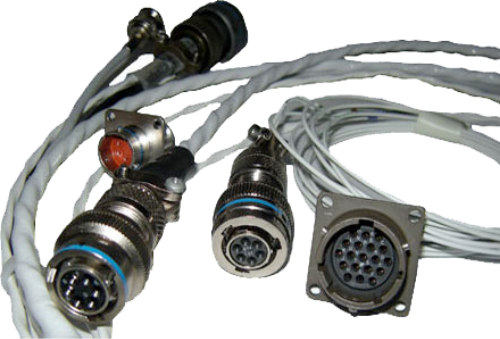 Standard installation kits
The only items required by the installer, are cable clips, labels and minor rotables which are usually readily available in the hangar stores. The benefits of using our Standard installation kits are as follows:
Kits are available 'Off The Shelf' and therefore no delays in ordering long lead items
Kits are designed for use with our EASA Mods
Proven Design and installation
Included in the price of the Skycam System
For bespoke Designs, we can produce and supply installation kits to suit your exact requirements form our current stock of parts.
Visit the skycam.aero website for more information.